This procedure assumes you have been already registered as a Java Service Wrapper user. If you wish to update your email address and are Logged you can do it from the Account Settings page.
Account Settings Page
Updating your email address is easy, please Login. Provide the same email address used the first time you registered as a Java Service Wrapper, and go to Manage Licenses.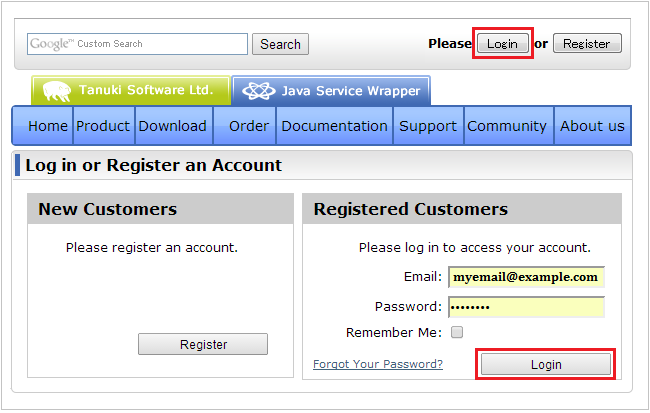 Updating Email Address
In the Account Settings page go to Edit Profile, look for the Email Change section, input your new email address and go to the Update button.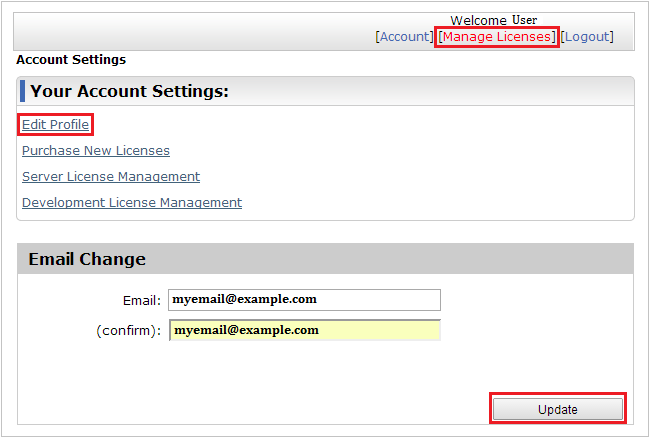 Support:
If you have any issues updating your email or you have any other questions, please feel free to contact us with a support request at support@tanukisoftware.com we will be happy to help you.